It's time to put our heads together
Just One Giant Lab is an international community, a non-profit, open-source, collaborative platform, and a bastion to open-science and impact innovation. It's all that and so much more. Begin learning and solving together!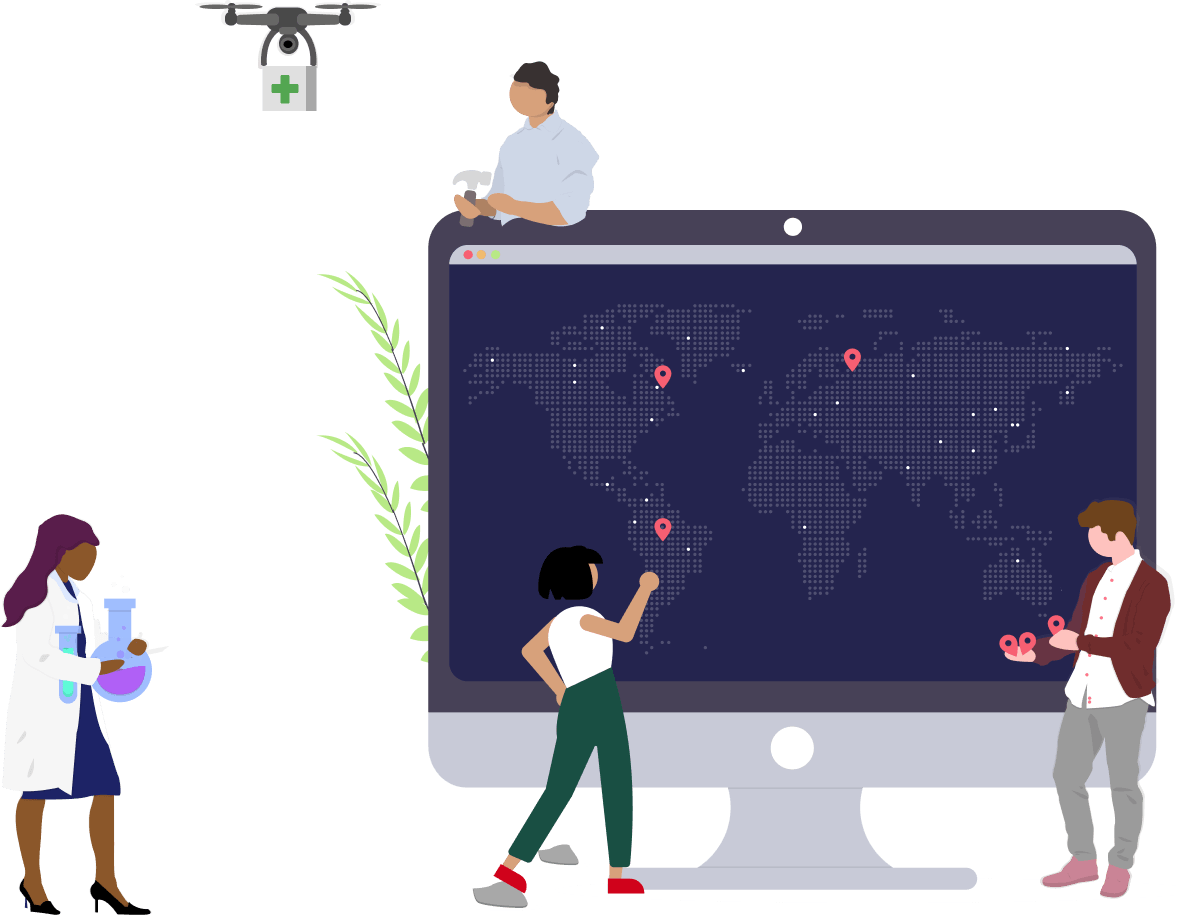 Featured on JOGL
Community-Powered Science and Innovation
There is no monopoly on great ideas, so nor should there be one on the tools and resources needed to execute them.
The countless challenges our world faces today are too critical for us to rely solely on traditional research models. All of us can contribute to the solutions; we just need the access to do so.
That's why we made JOGL:
To create an egalitarian space for science and innovation.
To create a healthier, safer, and fairer world.
To mobilize our communities for change.
Ready to accept the call to action?
Join JOGL today to begin contributing and collaborating for change.
HOW JOGL WORKS
For Individuals
Whether experienced or amateur, student or professional, on JOGL, everyone is given equal access to a community of eager changemakers and a world of shared knowledge and skills.
Build connections
Create and join projects
Access resources
Source funding
Find opportunities
Discover recommendations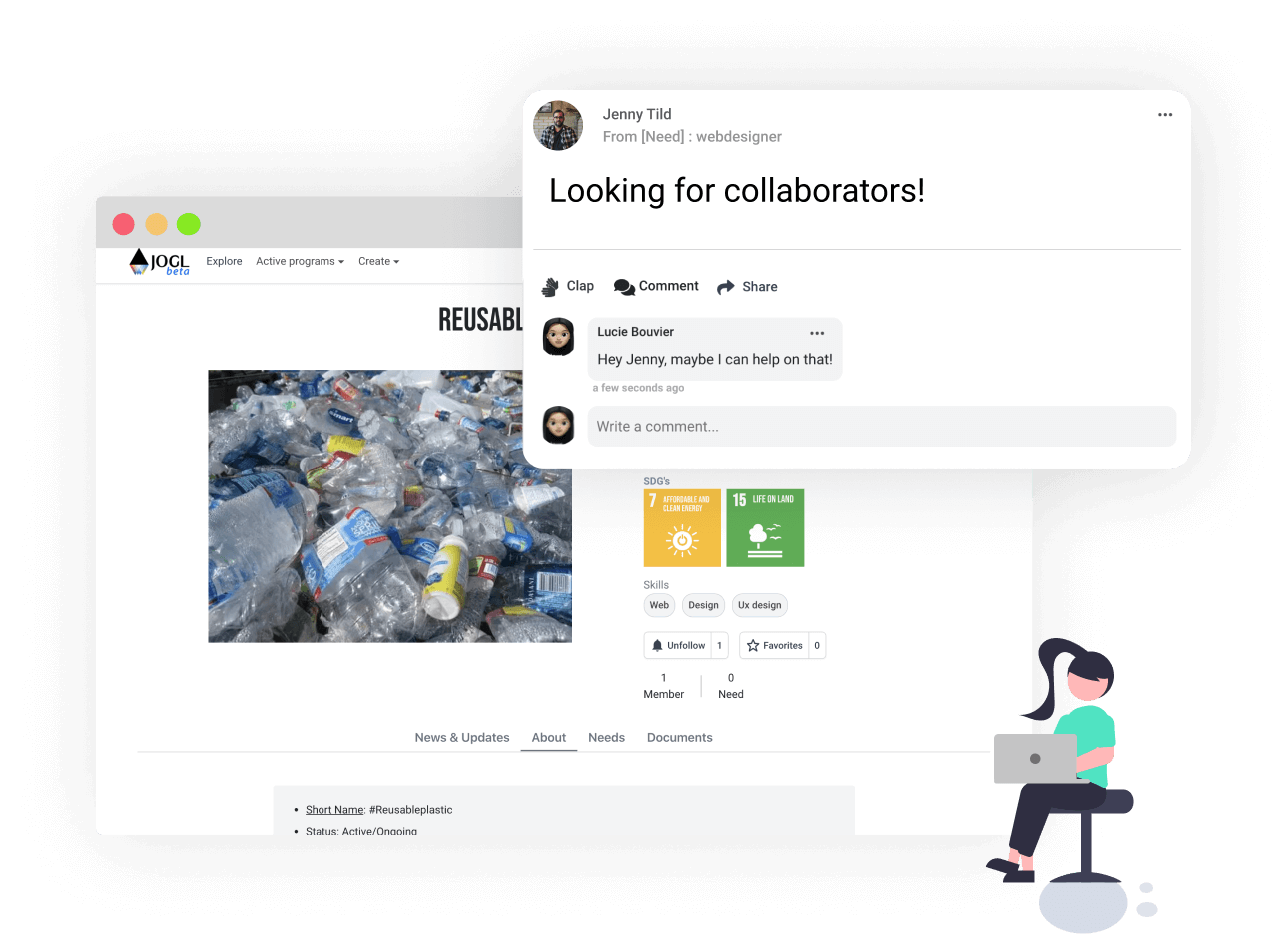 HOW JOGL WORKS
Build a Space for your Community
Established, burgeoning, and still nascent communities alike all use JOGL to share, connect, and animate better. The JOGL platform simplifies operations so you can focus on what's important: growing your community and building your impact initiatives.
Organize activity
Connect with the likeminded
Share resources
Increase visibility
Expand reach
Animate your community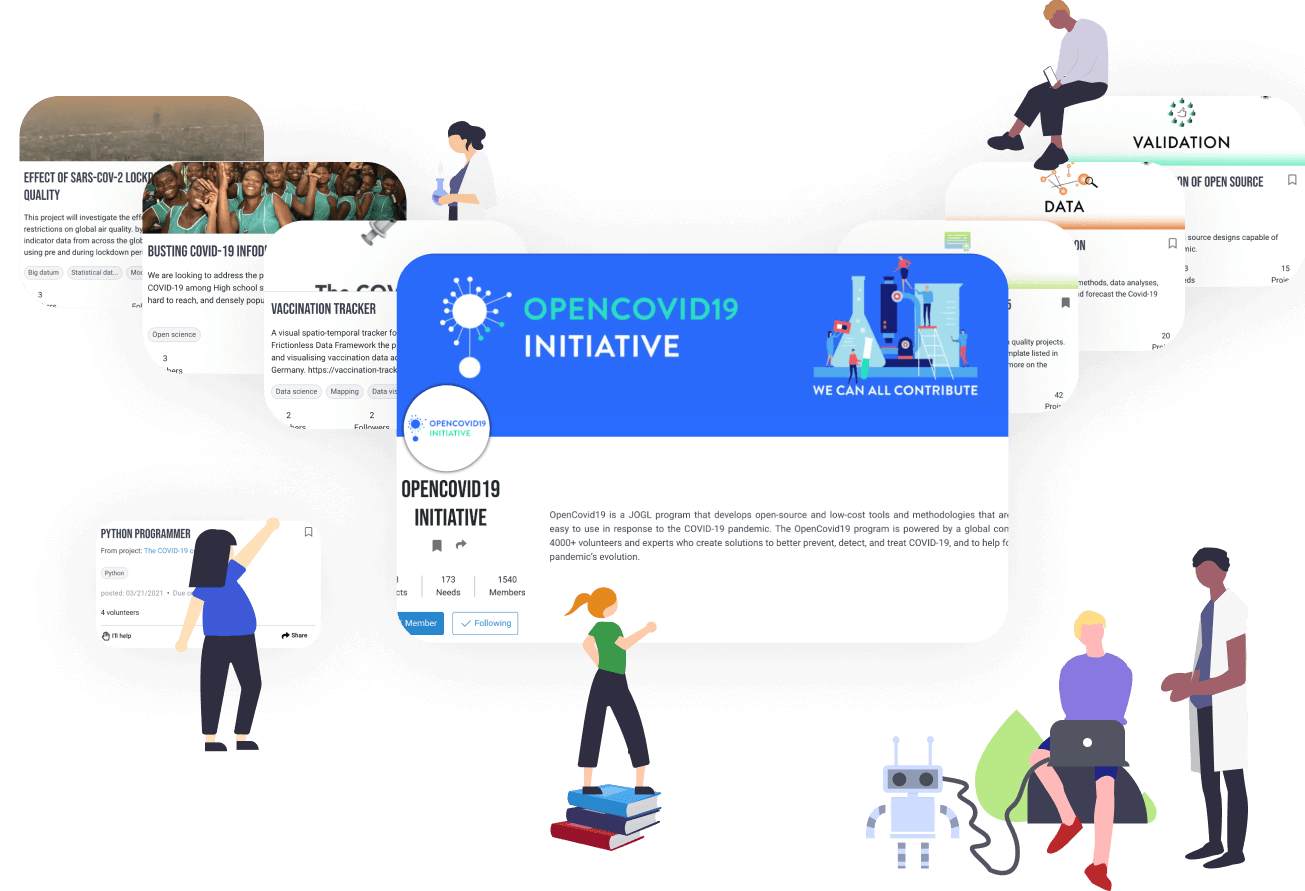 PARTNERSHIPS
Community Programs on JOGL
JOGL works with partners to encourage collaboration, source open solutions, and mobilize interdisciplinary communities around problems of common interest. For a complete list of available services and to learn more about partnerships with JOGL, click below.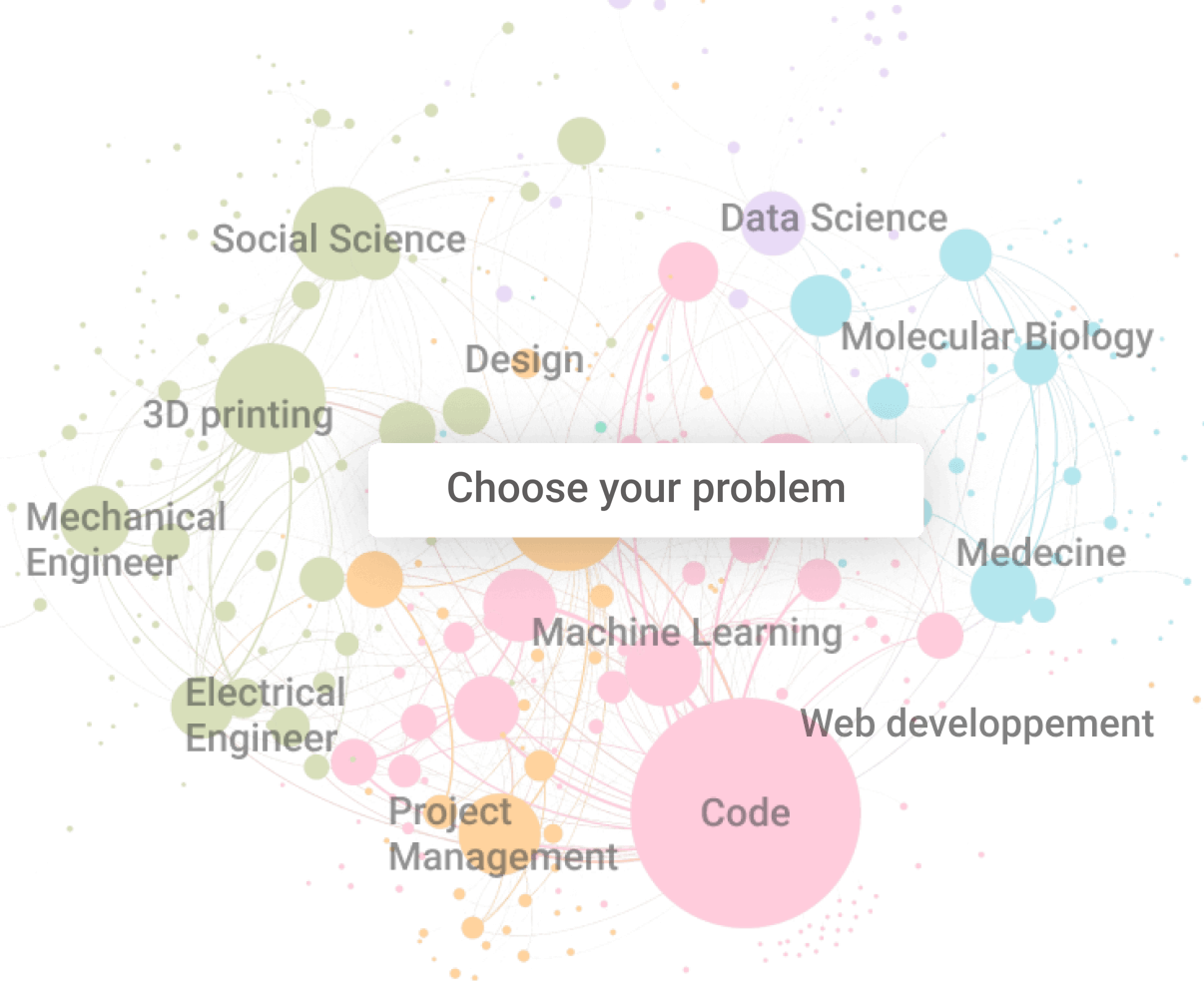 Press coverage
They also talked about us