The platform for Community Science and Innovation #cosi
Infrastructure and services for communities to do science and innovation.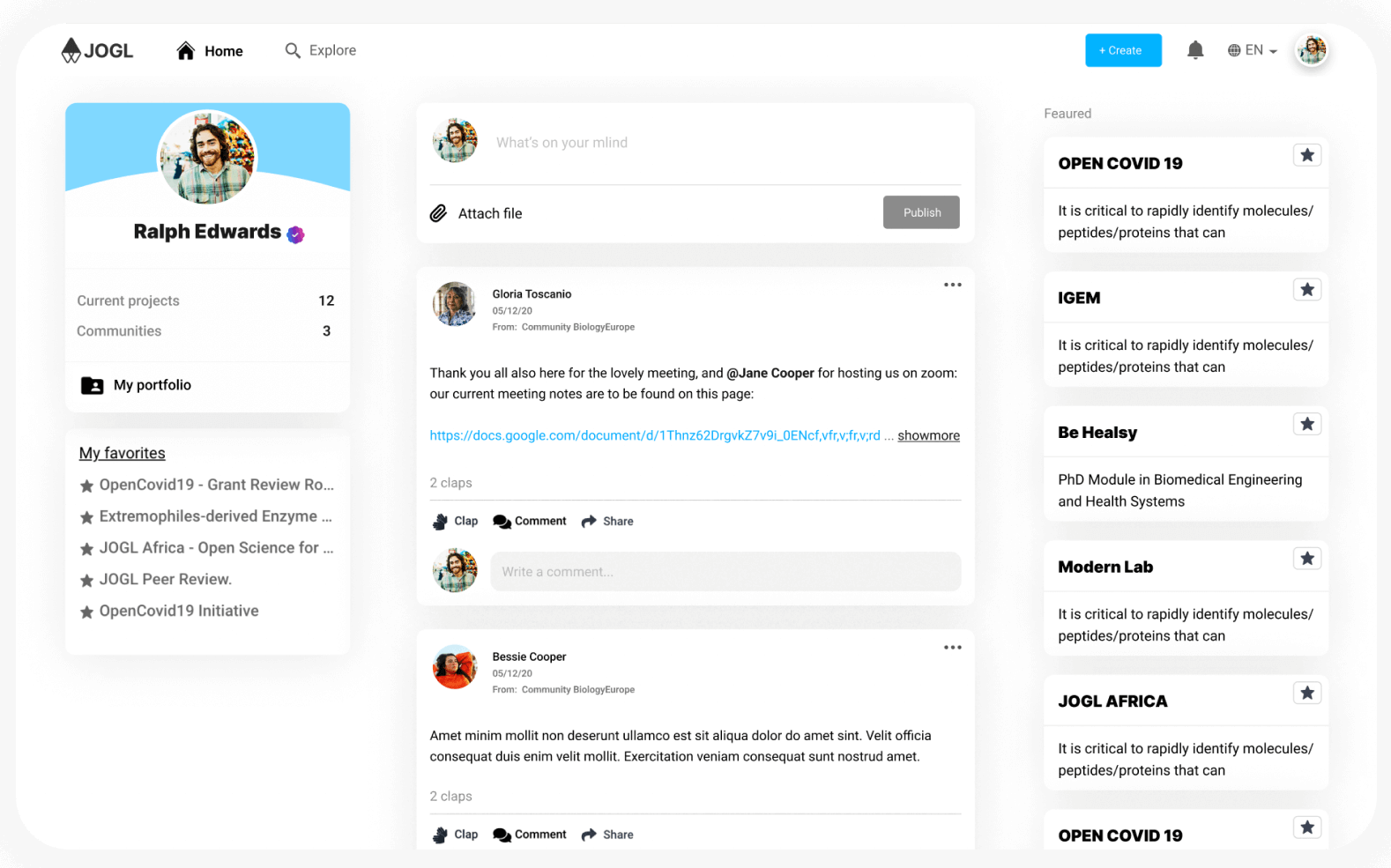 They built their community on JOGL
JOGL hosts 7000+ individuals, dedicated to Community Science and Innovation. They belong to various communities and solve global issues faster, together.

"Imagine the solutions that could be brought to the world if more people used a platform like JOGL"
Mauricio Cordova - 
Select your Profile
Individual
I'm looking to contribute
I lead a community
I want to host on JOGL
I'm an organization
I learn the community approach
HOW JOGL WORKS
You have time, skills and energy?
Browse the projects and their needs to contribute or join a Community and make meaningful connections around the subjects you hold to heart.
Share resources
Grow your portfolio
Start a project
Join thematic communities
Gain in-demand skills
Find mentorship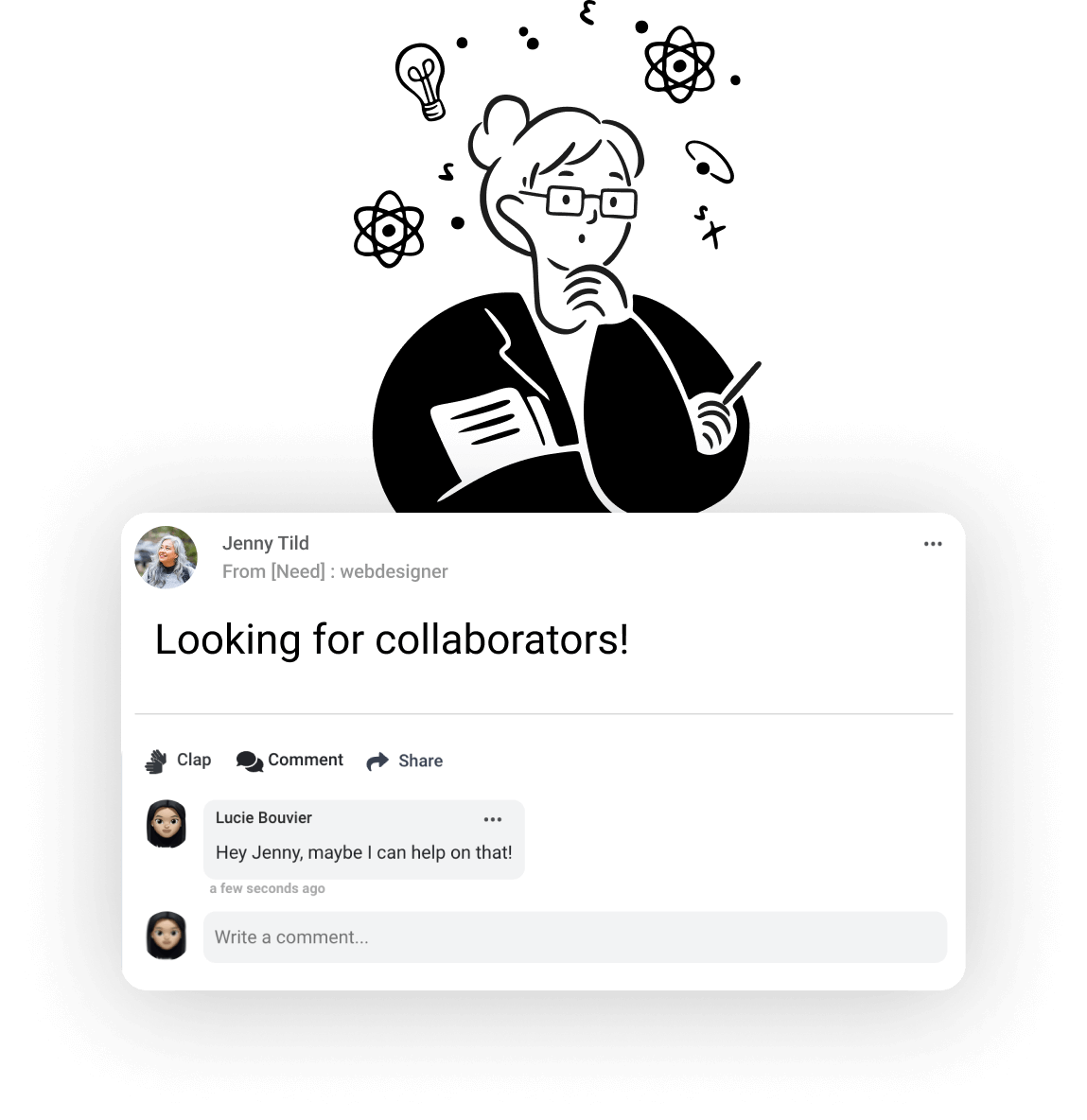 Hot off the press
They also talked about us